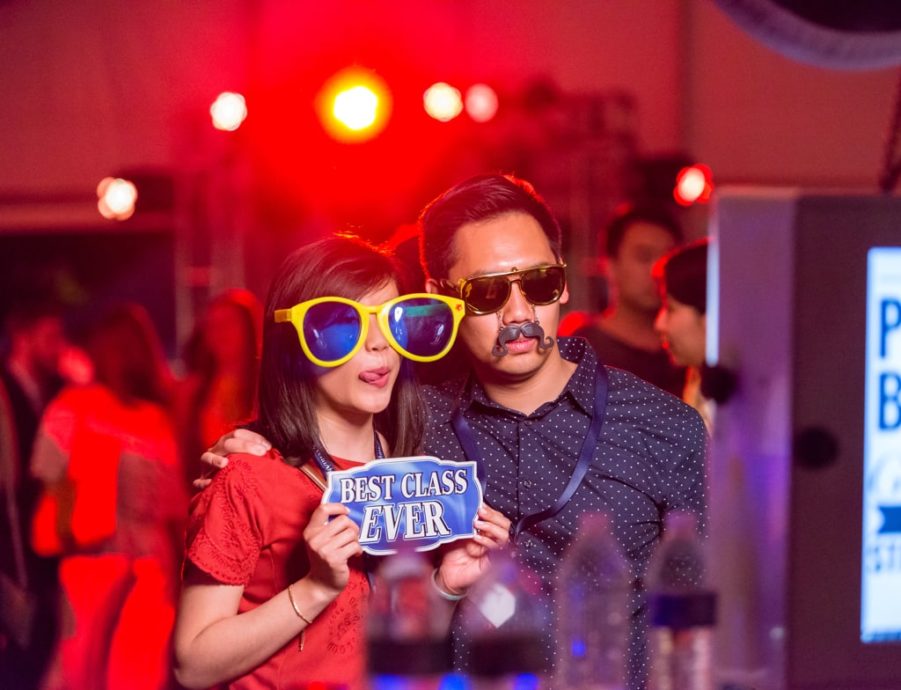 Class of 2022
Seniors for The Penn Fund
The Penn Fund is here for YOU.
The Penn Fund is a major source of philanthropic support that helps make your student experience exceptional. Gifts to The Penn Fund are immediately directed to areas of the University that need resources the most, such as undergraduate financial aid, residential and campus life, and academic enhancement. By getting involved and giving back even before you graduate, you will play a vital role in improving student life and learning for your classmates and peers while also helping to continue this special and longstanding University tradition.
Top Priorities For The Class of 2022
The Penn Fund – General Purpose
The Penn Fund benefits many top undergraduate priorities including grant-based financial aid, academic enhancement, and student life and learning.
The Fund for Penn First Plus
The Fund for Penn First Plus benefits the highest priority initiatives for first generation students by creating a home base on campus, and resources to prepare, support, and retain current Quakers.
The James Brister Endowed Scholarship Fund
The James Brister Endowed Scholarship Fund benefits talented undergraduate students who need financial assistance to attend the University, with preference for students of color.
About Seniors for
The
 Penn Fund
These are extraordinary days at the University and across the world, and this academic year began at a time of great change. Even though it may be more difficult to interact with fellow undergraduates and professors in a virtual environment, it will be an amazing opportunity for our Penn community to come together and thrive in ways we never would have previously imagined too.
Every year, Seniors for The Penn Fund engages passionate volunteers to encourage at least 1,740 members from the graduating class to make a gift and help provide even more incredible opportunities to Quakers of today and tomorrow. This annual donor goal pays homage to Penn's founding in 1740. In pursuit of it, the new landscape of this academic year offers a unique and interesting opportunity to boost the Class of 2022's philanthropic impact and show extra support for current and future undergraduates. There are many ways to support pressing areas of need – such as BIPOC students and communities, first-generation students, and undergraduate financial aid. The Class of 2022 will choose which of these important initiatives they would like to collectively raise money to make the most significant difference this year.
If you are interested in learning more about upcoming events or being involved with our campaign to make an immediate and lasting impact, check out the application to be a volunteer committee member here.
A word of motivation from former Seniors for The Penn Fund volunteers.
Hayley Boote, Co-Chair from the Class of 2020
Hayley volunteered because she thought it was a worthy cause. "I've always been a big believer in giving back to my community — and Penn is my community. Being a low-income student, I know that I would not have been at the University without financial aid that The Penn Fund supports. In Hayley's words, "I loved, loved, loved the events. Being told during my senior spring break to not come back to campus; that was a very hard thing. I am so grateful for events like Oktoberfest and First Toast that really were the backbones of my senior experience."
Daniella Wirtschafter, Co-Chair from the Class of 2020
Daniella volunteered because Penn has "always and will always be in my blood. Both my parents went to and met at the University and my sister is a rising sophomore, too. I felt so grateful to be part of such a welcoming, giving, and special community and wanted to do everything I could to help give others that same connection and experience." Daniella liked being able to plan class-wide events for peers she had not spoken to for years. She loved being able to be that bridge between students and to help them experience the same love for Penn that she felt.
More ways to stay connected and engaged!
Follow us on social media!
Make sure to join our online community of innovative and resilient students, faculty, staff, and alumni. Click on the social media links below to follow along and to see our unique class of 2022 post every 22nd of the month! Follow and "like" The Penn Fund on Facebook, Instagram, Twitter, and LinkedIn to stay involved and informed.
Virtual Oktoberfest
Missed our virtual Oktoberfest celebration this fall? Click here to watch the full recording, which includes a keynote address from Penn alumnus Patrick Steel C'89, Chief Executive Officer of Politico.
Beyond the Diploma Speaker Series
Also coming to you this fall, the Beyond the Diploma Speaker Series will provide Class of 2022 leadership donors the opportunity to hear from and connect with distinguished Penn alumni! More details to come soon on our social media pages and through email.
Make it a red and blue dream come true.
Penn undergraduate students have the opportunity to make a real difference for those who follow in their footsteps or their fellow Quakers who attend the University today. Participation at any level will create a direct and immediate impact on campus.